CEO statement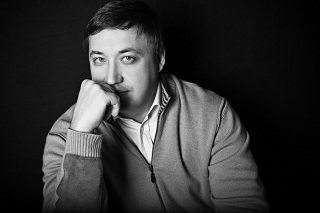 Dear Colleagues, Partners, and Customers!
I am proud to introduce Profotech CJSC to you!
We offer fibre optic measuring systems that implement the new approach for use at electric power facilities in areas: generation, transmission and distribution of electric power. Our equipment is not only an alternative to traditional electromagnetic transformers, but also the possibility of gradual transition to the Digital Substation and organization of Smart Metering, and Smart Grid.
The main principles of our work are quality and timely execution of operations subject to all the Customer's wishes and needs.
Our main value is highly qualified staff, including world-renowned scientists and talented young people. Our experts constantly improve their skills, develop their skills, and follow the issues of introduction of the Smart Grid technologies in Russia and abroad.
All products of Profotech are entered into the National Registry of Gauges and have passed pilot testing at power and large electric power consumption facilities. We have all the permits required in the Russian Federation to perform the respective types of operations.
If your organization is involved in the above areas, we suggest you implement the complex solutions for high-precision revenue (service) metering, remote control systems, electric power quality indices, relay protection, and emergency controls. We know how our technologies can help you significantly reduce operating costs, improve reliability and safety, and increase accuracy and validity.
Unique knowledge, the use of innovative technologies, long-term relations with scientific - research and design organizations, and leading Russian and foreign equipment developers – all this enables Profotech CJSC to offer its Customers high-tech complex solutions.
We will be glad to see you among our partners and Customers! Looking forward to a fruitful cooperation!
Profotech CEO
Oleg Rudakov