Customers
Our customers:

FEDERAL GRID COMPANY  

Federal Grid Company is the operator and manager of Russia's unified electricity transmission grid system, including high voltage transmission lines, and holds the status of a natural monopoly.
The Company's assets include more than 124,000 km of transmission lines and 854 substations with more than 322 GVA of 35-750 volt transformer capacity. Based on the length of transmission lines and installed transformer capacity, Federal Grid is the largest publicly traded electricity transmission company in the world.
Federal Grid's business is to provide electricity transmission and technological connection services. It maintains and develops the grid system and supervises grid facilities and infrastructure in 73 Russian regions, covering a territory of 13.6 million square kilometres. Its customers are regional distribution companies, electricity suppliers and large industrial enterprises.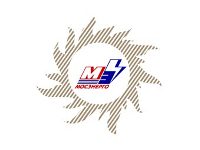 MOSENERGO

MOSENERGO is currently the largest generating company operating on fossil fuel. The power plants of MOSENERGO have installed electricity capacity of 12,300 MW and thermal capacity of 40,800 MW. MOSENERGO is the largest thermal generation company in the world.

THE RESEARCH AND DEVELOPMENT CENTER FOR POWER ENGINEERING JOINT STOCK COMPANY
The Research and Development Center for Power Engineering Joint Stock Company (RDCPE) conducts research and development in the electric power sector, provides engineering services, implements innovative solutions, conducts testing and certification of equipment, and carries out design of power grid networks.
The company is a recognized leader in providing research, design and engineering solutions for the electric power and power pool system controls, generation and distribution of electric power, optimization of power transmission modes and systems, as well as design of power grids and energy facilities.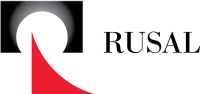 RUSAL
RUSAL is a leading, global aluminium producer. The company's main products are primary aluminium, aluminium alloys, foil and alumina. RUSAL is a completely vertically intergrated aluminium company with assets right through the production process – from bauxite and nepheline ore mines to aluminium smelters and foil mills. This provides RUSAL with exceptional operational flexibility and enables it to control every stage of the manufacturing process and ensure the highest quality of products.
RUSAL operates in 19 countries on 5 continents. The company's core smelting capacities are located in Siberia, thus benefiting from the access to the renewable and environmentally clean hydropower and the proximity to the thriving market of China.

JSC "Grid Company" of Tatarstan Republic was founded by a decree of Cabinet of Ministers of Tatarstan Republic on 11 December 2001 according to the plan of energy reform on the basis of 9 electric network enterprises, which are currently its branches. 
Today JSC "Grid Company" is in the top ten similar companies in Russia by the volume of transmission capacity (out of approximately 80).
Input data form for products
Feedback