Partners
Our partners: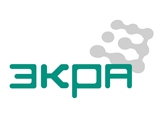 SPE "EKRA" is "full service" scientific and production enterprise founded in 1991 by a Russian protection engineer specialist in Cheboksary city. This is the only Russian enterprise, which can offer its customers its own solutions for micro-processing equipment for elements protection of electric power substations, transformers, generators, and electrical station transformer generator blocks of any capacity.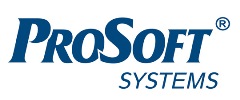 "Prosoft Systems" Engineering Company works in the sphere of design, production, equipment and industrial automation systems supply for various industry branches since 1995.

"Relematika" Research center is a complex multifunctional scientific production enterprise with a considerable intellectual and production possibilities. Our company is able to carry out the full range of services in Relay Protection and Automation as well as in automation of technological processes of all voltage levels using goods of our own production. We are one of the few suppliers of technological solutions for JSC "FGC UES" (Federal Grid Company of Unified Energy System).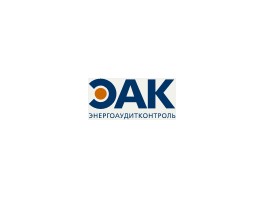 "ENERGYAUDITCONTROL" Engineering Center, founded in 2003, is a leading Russian integrator of energy sources automation audit systems.
The key competence of "ENERGYAUDITCONTROL" Engineering Center is managing large-scale projects in the sphere of energetics (working as an EPC contractor). EAC develops and introduces "turn-key" automated audit systems, creates specific software for ASCAPC WEM and ASCAPC REM, develops and implements complex energy saving and increase of energy efficiency programs.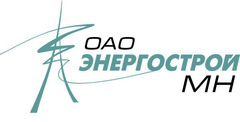 Energostroy-M.N., OJSC was established in 2000. The principal direction of the Company's activity is related to complex implementation of projects in the area of the electric power industry in the territory of Russia and the CIS countries. Everything that the Company offers: designing and construction of electric power substations from 110kv and higher, power lines, implementation of the 'turnkey' solutions, services on installation, setting, control, testing, technical re-equipping of power facilities conforms to the high standards of quality.
 Having rich experience of implementation of scale projects Energostroy-M.N., OJSC was among the first who was engaged in development of the infrastructure facilities of the 2014 Olympics in Sochi.

LLC SPE "Mikronika" the production company that performs design, development, manufacture, supply and commissioning of automated process control systems for power.
SPE Micronika - Russian manufacturer of line of automation equipment and software satisfying the requirements of all modern standards.
The company is working on engeneering and production of modules, controllers and control systems for processes of various degrees of complexity - from TM systems and data acquisition and transfer systems to PCS of larger objects.

Landis+Gyr is the global industry leader in metering solutions for electricity, gas, heat/cold and water for energy measurement solutions for utilities. Since 1896 the company has been helping customers overcome operational, regulatory and consumer driven challenges by capturing the advantages and benefits of technology. Focused on quality, reliability and innovation, the Group offers a complete portfolio of energy meters and integrated smart metering solutions, enabling utilities and end-users to make better use of scarce resources, save operating costs and protect the environment by managing energy better – and to build the smart grid.                            

RVS is an engineering company offering energy-saving solutions and consulting services in the field of energy efficiency. RVS customers are most of the Russian energy companies, industrial enterprises and government institutions.
RVS implement energy management solutions, process control systems and energy saving technologies.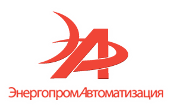 Limited Liability Company EnergyindustryAutomatization - rapidly growing company providing comprehensive services for the automation of any complexity power facilities - from project development to commissioning of the system into operation. LLC EnergyindustryAutomatization is a domestic manufacturer of hardware and software automation.

OMICRON is an international company serving the electrical power industry with innovative testing and diagnostic solutions.The application of OMICRON products allows users to assess the condition of the primary and secondary equipment on their systems with complete confidence. Services offered in the area of consulting, commissioning, testing, diagnosis and training make the product range complete.

VNIIMS performs its activity in accordance with legislation, regulations and legal acts of the Russian Federation. Institute's undertakings are based on implementation of the Federal Law "On Assurance of Measurement Uniformity". The Law is aimed at protection of the rights and legal interests of the citizens, set up by the law order and economy of the Russian Federation from negative consequences of false results of measurements; harmonization of basic principles and provisions of domestic legislation with international practice of Legal metrology. The key task of VNIIMS is to keep research and setting up the State policy in the field of Assurance of Measurement Uniformity in the Russian Federation (Legislation, Legal Acts, and Programs of National Stardardization), establishing advanced metrological infrastructure in Russia.
Profotech is Interested to Find
Strategic partners aimed to introduce innovative solutions in the Russian and foreign markets and specialized in the creation of new solutions for the electric power industry in the field of smart grids.
Organizations that have their own power facilities (generating and electric grid companies), large electric power consumption companies, which are interested in using these innovative solutions, ready to implement pilot projects, intended to improve the safety, efficiency of electric power equipment, and also to reduce operating costs.
Our Proposal
The field of application of our equipment is the energy power facilities in areas: generation, transmission and distribution of electric power. We know how our technologies can help you significantly reduce operating costs, improve reliability and safety, and increase accuracy and validity. If your organization is involved in the above areas, we invite you to partnership.
Feedback