"Intelligent systems NN" LLC and CJSC Profotech signed a cooperation agreement
On 28th of August at CIGRE-2014 technical exhibition general manager of CJSC "Profotech" O.V. Rudakov and head of foreign trade department of "Intelligent systems NN" LLC D. F. Safonov exchanged the signed agreement about cooperation between two companies.
Under the agreement parties establish cooperation in joint research and development, further implementation of projects and function-compatible solutions, creation of intelligent power systems units for digitalized substations and smart grids according to international standards to apply comprehensively products, technical solutions and technologies of the companies.
By combining efforts, companies will be able to arrange more effective promotion on Russian and international markets, to simplify exchange of scientific and practical information between specialists of both companies.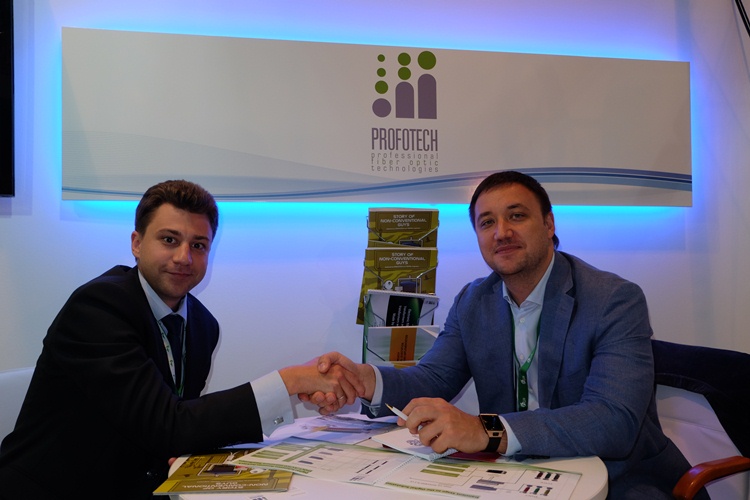 Reference information
"Intelligent systems NN" LLC is a subsidiary of "R'AIN Group". "R'AIN Group" is Russian research and production association that possesses advanced ideas, latest scientific discoveries and modern technologies.
The main scope of business of "R'AIN Group" includes development and production of infrared optical materials and optical instruments based on these materials, laser and laser systems, electronic optical equipment and optical instrument equipment for electrical power industry.
"R'AIN Group" accumulates scientific and engineering potential of employees of leading Russian universities and Russian Academy of Science, transforming their potential into innovative products demanded on the market. "R'AIN Group" solves sophisticated technological and manufacturing problems for its customers what makes production of unique equipment possible.