5 November 2019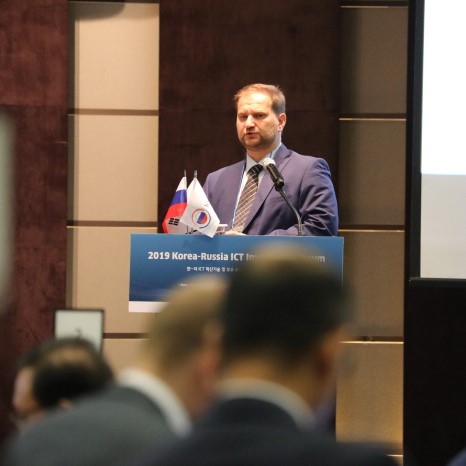 On October 29th in Seoul (Republic of Korea) Profotech and Korea-Russia Business Council (KRBC) signed the Memorandum of cooperation.
At the end of October Russian business delegation visited the Republic of Korea. The guests could pay a visit to local innovative areas and hold business meetings with representatives of high-tech enterprises, such as Samsung Research Institute, Hyundai Mobis, LG, Naver, Daum.
In the course of the event Maxim Yanin, Technical Director of Profotech, and Jong-Ho Park, President of KRBC, have signed the Memorandum with a purpose of enhancing the investment and technological cooperation between Profotech and leading Korean companies.
The parties have decided on the key directions of the future cooperation:
1) promotion of Profotech's products and advanced development on the Korean market;
2) search of a strategic investment and technological partner, a Korean company, and organizing a mutually beneficial cooperation.
At this stage we are going to set and discuss the higher priority goals and objectives and evaluate the resourcing of each party. After that we will be able to establish and approve of a phase-by-phase program of cooperation.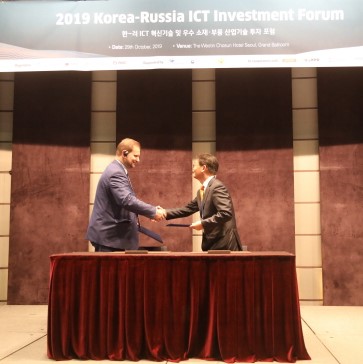 Reference:
Korea-Russia Business Council is a nonprofit organization created in 2011 on the occasion of twentieth anniversary of establishment of diplomatic relations between Korea and Russia with a purpose of further development of political and economic relations and strengthening of friendship between the two countries with support of the Korean government. Main goals of KRBC are: optimization and enabling of economic and strategic partnership of Russia and Korea, and establishment of deeper mutual understanding between political and business circles of both countries.