10 December 2019
On December 5th «Profotech» and «ABB Power Grids» signed an agreement which points out that both companies are interested in cooperative development, testing and promotion of innovative products for the Russian market.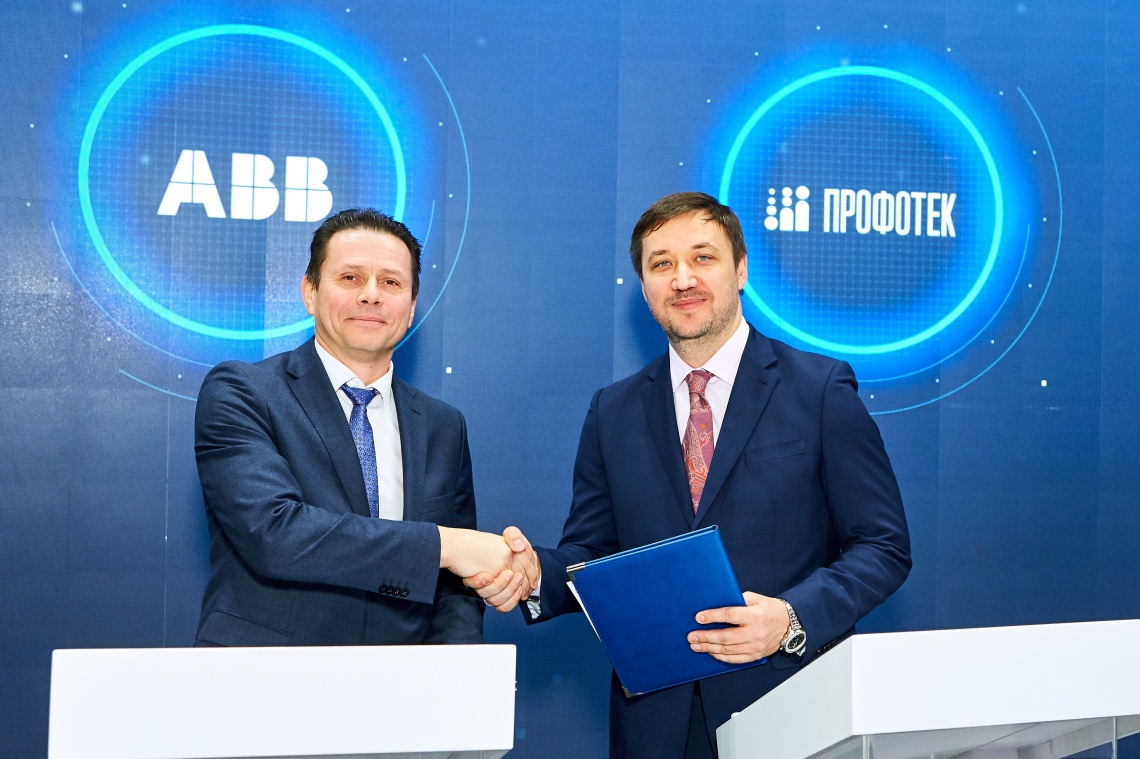 The signing took place at the International forum «Power Grids» with the participation of Andrey Mayorov, Chief Engineer of PJSC «Rosseti» (Russian operator of energy grids). He stated that the goal of developing an intelligent circuit breaker is of great significance for «Rosseti».
The collaboration is intended for the production of high voltage compact modules based on circuit breakers with electronic instrument current and voltage transformers. Such devices would secure protection, ensure a lack of «dead spaces» and provide high-accuracy measurements for revenue metering and relay protection.
The parties have agreed upon pilot implementation of innovative devices and systems within the power grid objects. The manufacturers will carry out technical support and service maintenance of electrical equipment.
In the course of the exhibition, a model of the circuit breaker with built-in optical instrument transformer was introduced at the ABB booth. Such devices will become a basis for creation of end-to-end solutions for digital substations. They will allow to build the substations with minimum requirement for maintenance, low fault level and small operational costs.
The solution demonstrated at the International forum «Power Grids» is the first collaborative project of «Profotech» and «ABB Power Grids». Implementation of the reached agreements will provide an opportunity for electric power organizations to perform a gradual transition to the digital substation.