10 December 2019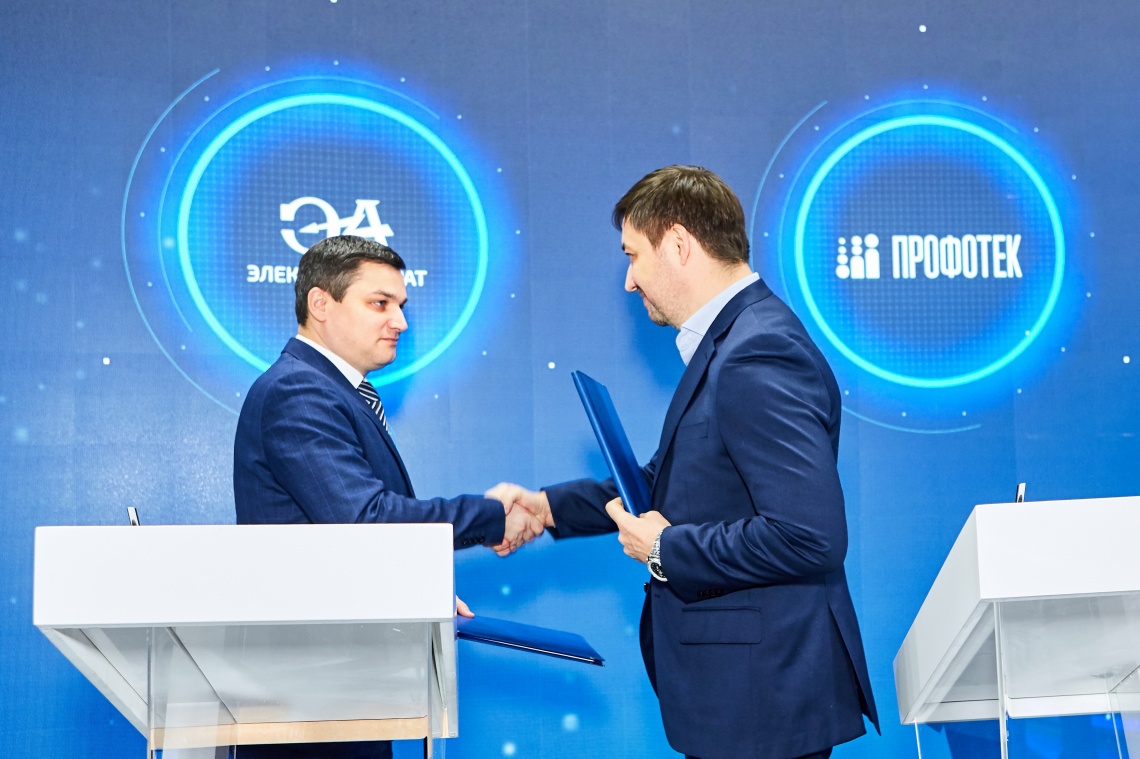 On December 4th, during the International forum «Power Grids», Profotech has signed a Cooperation agreement with Elektroapparat, manufacturer of high voltage equipment.
Russian power grid has a demand for digital devices. Innovative switching equipment using fiber-optical instrument transformers could satisfy this demand. Profotech and Elektroapparat have reached an agreement on cooperative development, production and implementation of electrical equipment within the Russian market.
Both parties are interested in long-term partnership for manufacturing, testing, technical support and service maintenance of high voltage gas insulated switchgear (GIS) for voltage types 110–330 kV with digital instrument current transformers.
The first one in the line of state-of-the-art GIS, manufactured by Elektroapparat and equipped with Profotech's instrument transformers, is GIS 110 kV.
This November the current transformer unit of GIS 110 kV with built-in electronic fiber-optical current transformer EFOCT-F has successfully passed the investigative tests for compliance of the device's metrological characteristics with those stated by the developers. The device was introduced at the International forum «Power Grids».
The manufacturers are ready to accept advance orders for GIS 110 kV with integrated electronic optical current transformers.