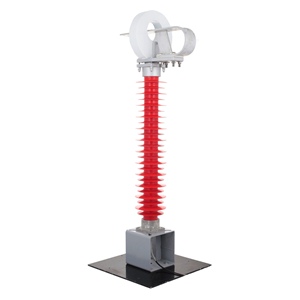 Operating principle 
The operation of electronic fiber-optical current transformers  based on the Faraday effect – the magneto-optic effect, which consists in that when diffusing the linear-polarized light through an optically inactive substance placed in a magnetic field it is observed the optical rotation of polarization plane depending on the value of that magnetic field.
Advantages of Electronic fiber-optical current transformers  
No copper secondary circuits used which reduces installation and materials costs;
No high potential and noise (no magnetic field effect) in the secondary circuits due to their natural galvanic insulation (signal transmission via optic fiber);
The ability to connect an unlimited number of sampled values data users. Easy and flexible system of scaling;
Low cost of day-to-day operations (ownership) and no risk of electrical power supply interruption for the consumer;
High-precision measurements and provisions for their integration of all device and receivers of the data;
The ability to measure the harmonic components in current and voltage up to the 100-th order;
Our method of measuring (fiber-optic sensors based measuring) will provide the accuracy needed whereas the conventional measurement methods (analog) will always be inaccurate;
Standardization of network interfacing between the primary and secondary equipment. The ability to implement and standardize all instruments on the basis "standardization instrument solutions" for a wide range of tasks;
Personnel safety improvements because of inability for lightning or any other forms of electrical current to pass through the optical cables. Thus, preventing power surges or physical danger;
Alternating and direct current measurement capabilities.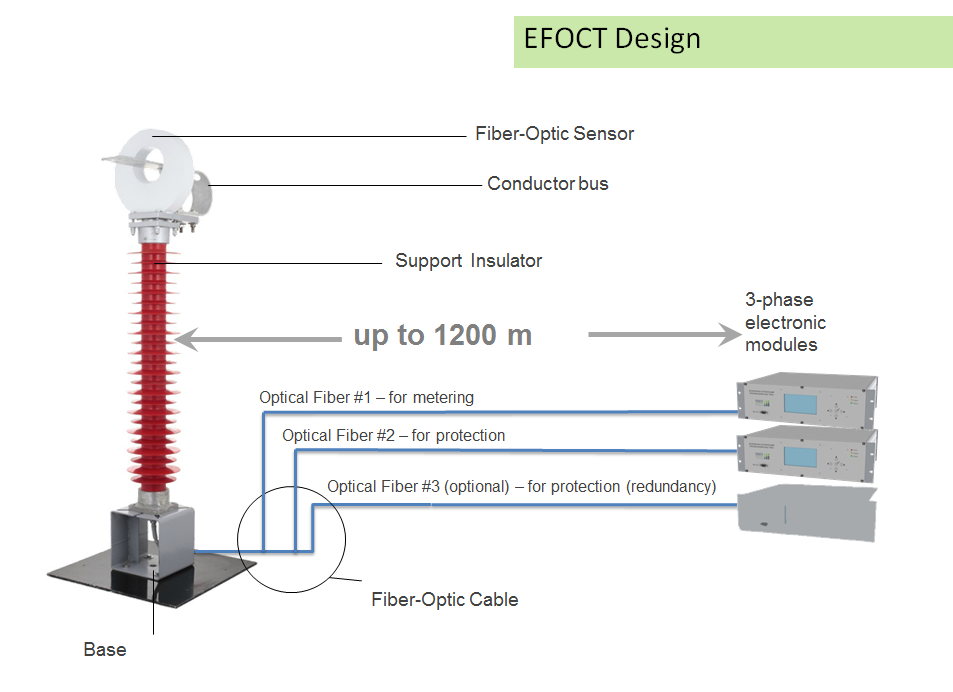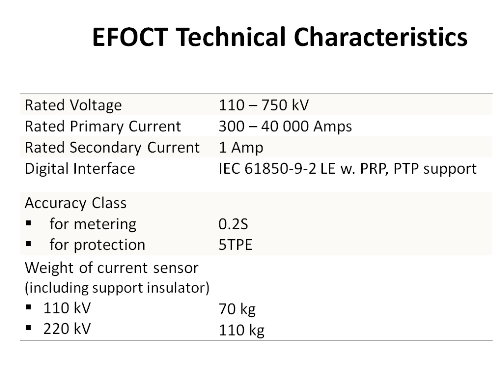 Electronic fiber-optical current transformer  
Electronic Modules