29 August 2019
On August 28th the manufacturing location of Profotech was visited by the delegation from DEWA (Dubai Electricity and Water Authority), headed by MD & CEO Saeed Mohammed Al Tayer.
During the business meeting His Excellency Saeed Mohammed Al Tayer was introduced to Nano Imports, the company which has recently become Profotech's official agent in GCC. Over the course of communication they discussed the unique qualities of optical instrument transformers, produced by Profotech, their configuration and performance features.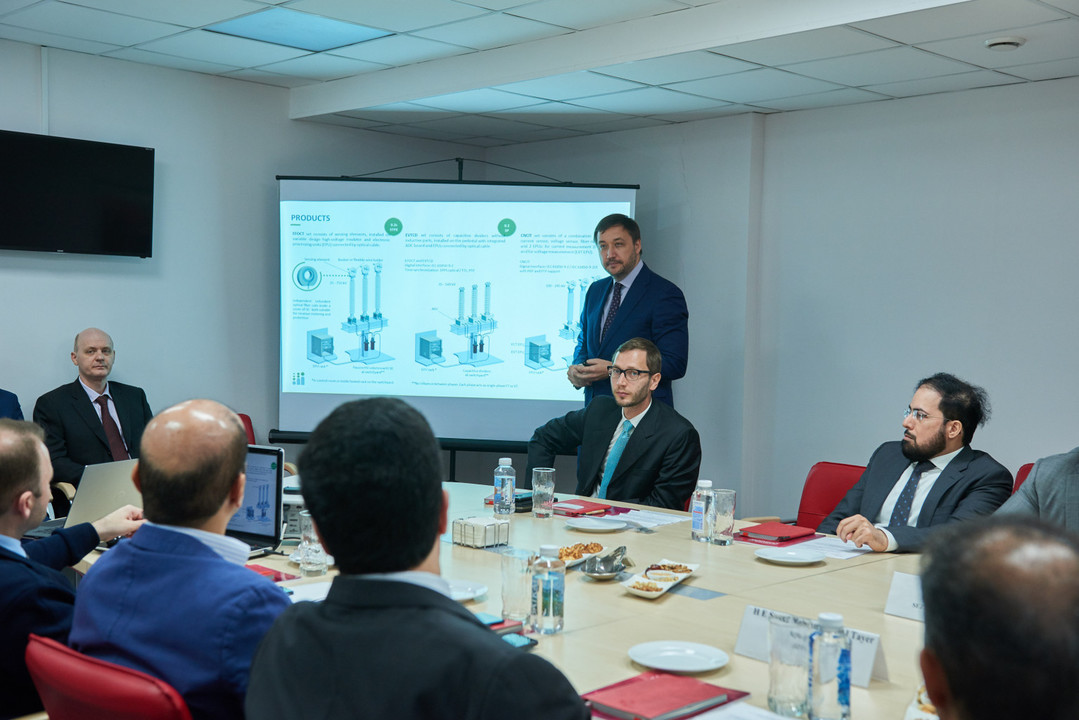 DEWA provides the supply of electricity and water to Dubai, using modern digital technologies, which lets the company to be the worldwide leader in the industry. One of the main goals of the visit was the search for business partners and introduction to power-efficient technologies on the Russian market. DEWA has a particular interest for Profotech's innovative products, as electronic optical current and voltage transformers are one of the key elements for digitalization of electrical energy industry.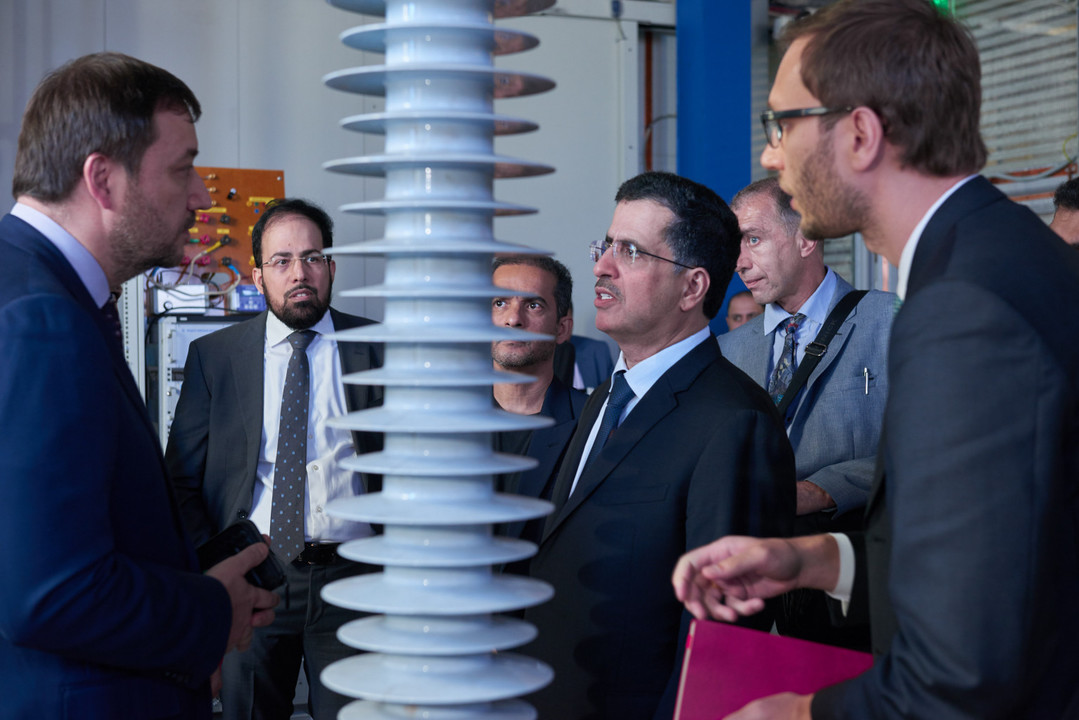 At the end of the meeting the representatives of Profotech were invited to Dubai to hold a technical presentation and workshop for DEWA's maintenance organizations, which could lead to the creation of pilot projects in Middle Eastern countries.
"I expect that after holding a workshop we will initiate a discussion of a pilot project in UAE. It seems very likely in the light of today's meeting", – said Oleg Rudakov, CEO of Profotech.