15 February 2021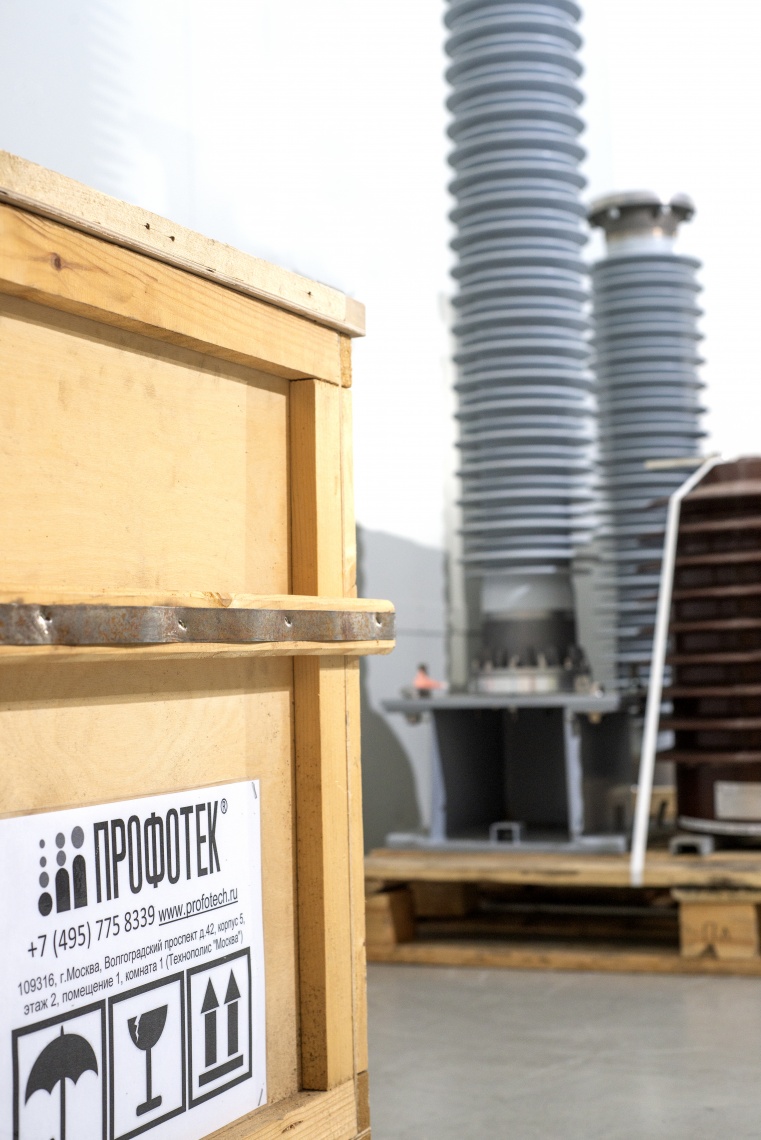 ATS JSC, trading system administrator of the wholesale electricity market, issued a Certificate of conformance to the requirements of the Wholesale Electricity Market for the revenue metering system of Krasnoyarsk Aluminum Smelter, which is a part of RUSAL holding company. The system is one of a kind, since for the first time on the wholesale electricity market the customer gets access to a fully digital revenue metering system, based on state-of-the-art technology – digital optical instrument transformers.
These unique transformers were developed and manufactured by Profotech JSC. Profotech carried out all the works creating a fully digital revenue metering system, including project development, production and supply of digital optical transformers, installation and setup of the whole equipment complex, preparation for and performance of tests of the automated measuring and information system for electric power fiscal metering.
The main goal during the creation of the digital revenue metering system was to decrease measurement errors and to ensure the economic benefits due to the application of modern digital equipment and methods of signal processing.
Profotech carried out extensive work on rearrangement of six 220kV input lines of the customer's substation. In collaboration with Elster Metronika and Energy Service Company of Arkhangelsk, Profotech carried out adaptation of the "Alpha Center" software and technical equipment (digital electrical energy meters) for joint operation with optical transformers. All types of works in connection with metrological assurance of the electric power metering system were carried out, and a Pattern Approval Certificate of Measuring Instruments was received.
High-quality work performance allowed to perform a series of qualification tests, required by the Wholesale electricity market's regulations, and to receive the Certificate of conformance for the revenue metering system of Krasnoyarsk Aluminum Smelter.
The system's pilot operation confirmed the superiority of the digital transformers and digital automated measuring and information systems compared to the best types of analog systems. Even during the test operation stage the customer was able to notice and appreciate the significant cost reduction due to the use of data gathered by the digital revenue metering system.